Calendar & Daily Scriptures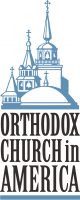 Lives of the Saints & Daily Scripture
Lives of the saints and daily scripture readings are provided
by the Orthodox Church in America.
While Alaska is reopening, St. Nicholas is still following recommended Social Distancing requirements and Juneau's local mask regulations.
Social Distancing means that each household must be 6 feet away from one another and that we must be 10 feet from the chanter.
These distancing requirements limit our space in the building and we ask that you sign up for services you wish to attend.
Sunday
Monday
Tuesday
Wednesday
Thursday
Friday
Saturday

1

2

Great Vespers

Great Vespers

Time: 6:00 pm


Great Vespers followed by Confession

3

Divine Liturgy

Divine Liturgy

Time: 10:00 am


4

5

Royal Hours and the Great Blessing of Waters

Royal Hours and the Great Blessing of Waters

Time: 10:00 am


Vigil for Holy Theophany

Vigil for Holy Theophany

Time: 6:00 pm


6

Divine Liturgy: Holy Theophany

Divine Liturgy: Holy Theophany

Time: 8:00 am


Divine Liturgy with blessing of the waters

7

Typika for Russian Christmas

Typika for Russian Christmas

Time: 8:00 am


Typika and Christmas/Starring Carols for Russian Christmas

8

9

Great Vespers

Great Vespers

Time: 6:00 pm


Great Vespers followed by Confession

10

Divine Liturgy

Divine Liturgy

Time: 10:00 am


11

12

13

14

15

16

Great Vespers

Great Vespers

Time: 6:00 pm


Great Vespers followed by Confession

17

Divine Liturgy

Divine Liturgy

Time: 10:00 am


18

19

20

21

22

23

Great Vespers

Great Vespers

Time: 6:00 pm


Great Vespers followed by Confession

24

Divine Liturgy

Divine Liturgy

Time: 10:00 am


25

26

27

28

29

30

Great Blessing of the Waters

Great Blessing of the Waters

Time: 9:00 am


The annual Great blessing of the waters at Sandy Beach

Sandy Beach (Savikko Park) Shelters

Great Vespers

Great Vespers

Time: 6:00 pm


Great Vespers followed by Confession

31

Divine Liturgy

Divine Liturgy

Time: 10:00 am