Gift Store & Visitor's Center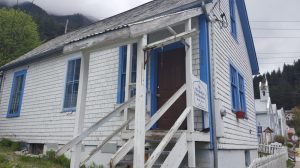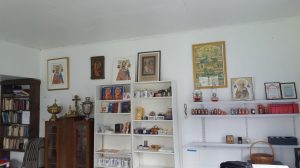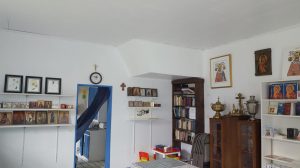 When you visit our beautiful Church please stop by the Gift/Book Shop and Visitor's Center which is located in the rectory building. As an inspiration for local artists over the years we have accumulated a large gallery of of artwork (not for sale) displaying the St. Nicholas throughout history. We also have a number of photos of the clergy and famous visitors who have who have served with us and visited over the years along with a fantastic display of some of the remaining liturgical items shipped to us in 1893.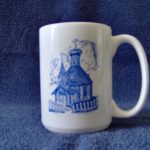 Our store sells authentic Russian icons, Orthodox crosses, post cards, Russian Nesting Dolls (матрёшка-
matryoshka
), books, CDs with church choir music, and other souvenirs. Get a free mug with a line drawing of St. Nicholas church with any purchase. We accept credit cards, cash, personal checks for sales and donations.
Due to COVID-19 the Bookstore and church tours are available by appointment only.
To make an appointment, please
e-mail Fr. Simeon.
Normally, our store is operated by volunteers and we do not have a full time attendant. We do our best to stay open as much as possible during the summer months and are happy to schedule appointments for any winter tours.
Please feel free to 
e-mail us or give us a call to make an appointment for a guaranteed tour of both the church and the store. Thank you!
We Accept Visa, MasterCard, American Express, and Discover in the bookstore.

In addition to sales during the summer months, St. Nicholas Orthodox Church relies on generous donations from people like you to continue to keep our doors open, and we greatly appreciate your financial gifts.
Tax receipts will be issued for all eligible donations.